In this tutorial, you will learn how to send content to GSA SER and automatically refresh it via SER Powerhouse.
N.B. Currently, SER Powerhouse supports feeding content out of Kontent Machine only. We are adding more sources.
1. From the home panel, select Project Whiz to work with an existing project.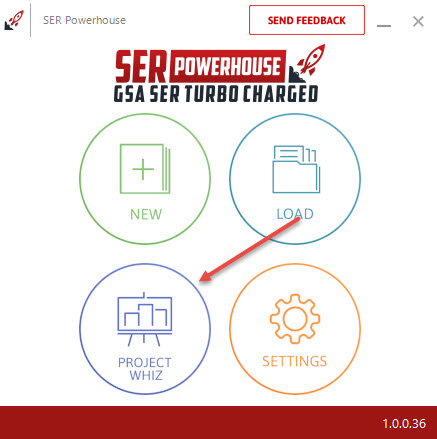 2. From there, double click on the group you want to work with. You will see all the projects in that group.
3. Right-click and select Choose Content Source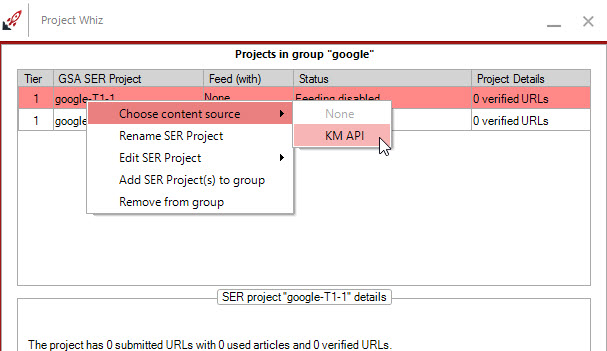 After you select your content source you will see two new icons appear in the Feed (with) column.
4. Click on "Configure Interval"

5. In this window, you can specify how you want your content to be refreshed.

You can replace the content every certain number of days, verified URLs or after a certain number of articles have been created.
6. After setting up the interval, it's time to choose the content source. Click on the other icon.

7. You have two options here.
You can select the campaigns to pull content from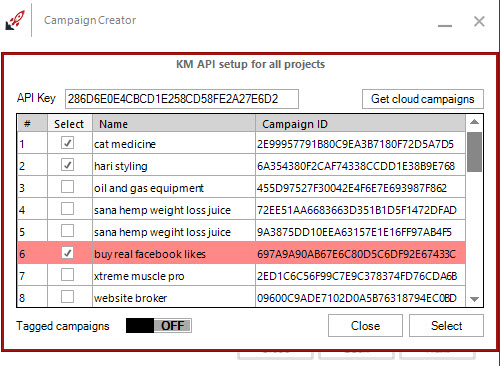 Or you can select a whole group of Kontent Machine campaigns by clicking on "Tagged Campaigns"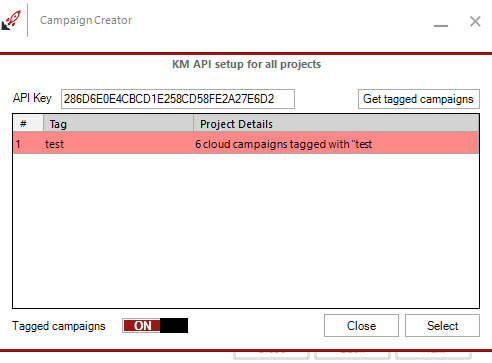 You have to assign tags to the campaigns in Kontent Machine first. Then SER Powerhouse will pull random content from a random Kontent Machine campaign with that tag. This way you can always delete campaigns from that tag and create new ones.
And that's how you set up the automatic content refresh for your GSA SER projects.