I know a lot of you can't wait to get their hands on Kontent Machine 3.  You have been asking us about it for months and I just wanted to give you a quick update and a little teaser.
At first we thought we would finish it by the end of May. What happened then was that we decided to change course and here is what we did:
We changed the look and feel of Kontent Machine completely.
We rewrote it from the ground up. And when I say "rewrote" I mean we wrote and optimized EVERYTHING.
We included several features which you have never seen before in any other piece of software. I am sure they will start copying us, like always, but we love the competition.
The content building algorithm was redesigned and improved.
The lifetime license price was finally decided (no, I'm not going to reveal it yet 😉 )
Everything was made really simple to use and yet if you decide you will be able to use the more advanced features.
We redesigned the website and created a user forum. We will upload all tutorials, tips & tricks there instead of a locally saved help file.
And a little bit of magic powder…
We have added a lot more than we initially expected and we are very much excited to show it to you. Currently we are almost ready, I would say at 90%. Our coding style is such that we don't need long periods of beta testing. This time it could be a week or two, no more.
I don't want to leave you empty handed so I decided to give you a little sneak peak of what Kontent Machine 3 will look like so…
There's a New Beast in Town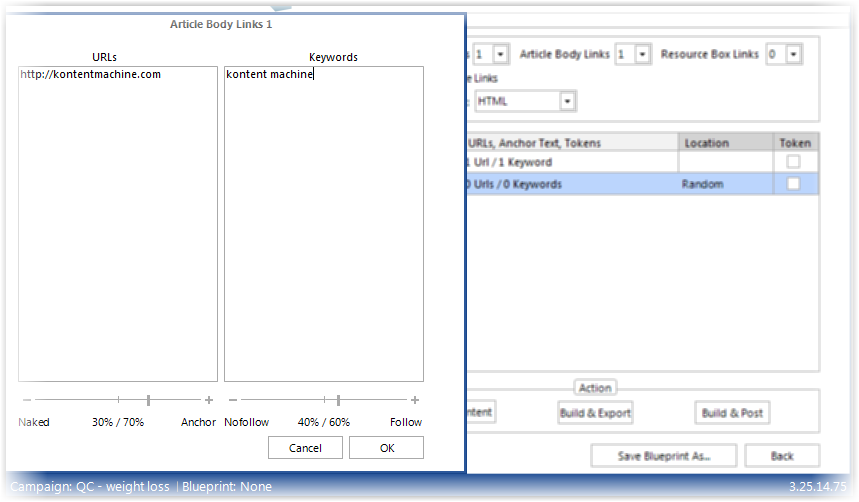 Soon we will reveal more of this baby. I would love to hear what your thoughts are on this and what you expect to have in Kontent Machine 3.
P.S. Just like the software the affiliate program was completely redesigned and changed. The commissions have been significantly increased (or rather will be when we launch). If you haven't, make sure you sign up as our partner here and these days we will send you more information and goodies. Soon it's gonna get wild 😉