While working with campaigns, you will notice the Bookmark Tweaks button.

Let's see what you can do with it: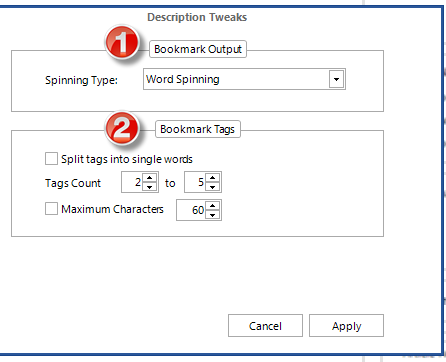 1. Bookmark Output Window
Just like with the Article Tweaks button you can define the type of spinning you would like to apply to the bookmarks created by KontentMachine:
– Word Spinning
– Word & Character Spinning
– Character Spinning
– None (no paragraph spinning will be applied since the bookmark is not longer than one paragraph)
2. Bookmark Tags
– You can split the bookmark tags into single words.
– You can define how many tags per bookmark you would like.
– You can set the maximum characters for tags (combined) per bookmark.