We have exciting news today. After months of implementation and testing we have upgraded our affiliate system. What does this mean to you:
Better statistics and channel management.
Dozens of detailed reports on clicks, leads, sales and commissions.
"Getting Started" tutorials.
A much sexier look.

The integration took no more than a week but the real challenge for us was how to make it so you cannot feel the difference. We wanted you not to sign up again, enter usernames and passwords and so on. The other thing was how to move all your current statistics and results to the new system. The result – all you have to do is click on the "Affiliate" tab and you will get access to it all. And nothing has been lost.

Should You Change Your Affiliate URLs and What Will Happen If You Don't?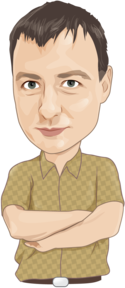 Don't worry about losing commissions and clicks. Your current affiliate links will redirect to the new ones. Although you will not lose a single click [texthighlight color="red-mute" ]we strongly advise that you change your affiliate links[/texthighlight]  to avoid multiple redirects and to make use of the advanced features of the new system.
Make sure you open our emails because there is more awesome stuff coming out in the next 1-2 months.
Best Regards,
Georgi