Hi guys,
We just released a version of KontentMachine that includes a predefined template for Magic Submitter. This has been requested by a number of users so here it is.
In the previous update we released another template for Article Kevo.
We are extremely grateful that the developers of these tools helped us configure the right templates. The AK developer gave us access to his product so we can test everything we needed and Alex (the MS developer) updated Magic Submitter so that it can handle the massive amounts of content which KontentMachine produces.
These days it is rare to see such professionalism and willingness to cooperate with other developers. Every new upgrade, update or tool we include in KontentMachine is to make your SEO life easier, guys. We have contacted a lot of product/service providers so we can add even more value to KM.
You would be very surprised to know that many of the so called "big dogs" are as far away from professionalism as my cat is from staying quiet (and that's a lot!!). Personally, I do not understand businessmen who make promises only to stop responding to emails and PMs in a few weeks or people who do not even respond the first time.
We had a case where we gave you a nice package of backlinks from a third-party provider. Almost a month later we found out that they pulled the offer without notifying us and they stopped responding to our emails. I don't want to say who they are but you most probably see their ads on a daily basis.
We recently tried to integrate a nice feature in KontentMachine that used a third-party service and we asked the support to give us access to their API. We didn't want to offer it for free, we just wanted to integrate it in KM so everybody who was their paid customer could use it. Not only did they NOT give us access but wanted us to buy the product ($200) even though we didn't need it. It isn't about the money, we could have easily paid for that. It's just mind-blowing…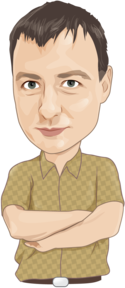 We always ALWAYS respond to any inquiries even if we have to say "no". That is how professionals act and this is how the Magic Submitter and Article Kevo developers acted.
We are currently discussing integrating another great feature in KontentMachine that will use a third-party API and the developer has been extremely helpful. I cannot tell you what that is yet but you can be sure that it will add another dimension to what KM can do.
Best Regards,
Georgi