Using this feature, you will not have as much control over the content as you would when using the standard campaign.
1. On the home panel click "Quick"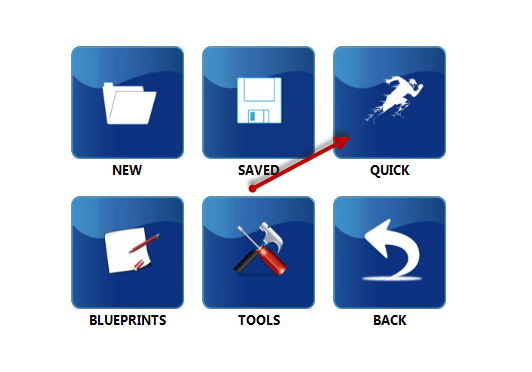 2. Enter the keyword you would like to target.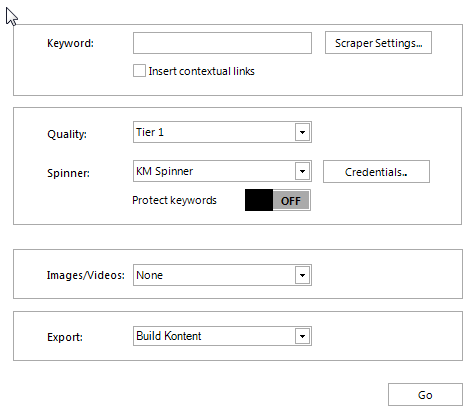 3. Choose whether you would like to have contextual links or not.
4. Select the quality of the content you would like to build
Tier 1 (least variations, best quality)
Tier 2 (fewer variations, better quality)
Tier 3+ (more variations, worse quality)
…or your own quality settings.
5. Select the word/phrase spinner you would like to use.
6. [Optional] Select whether you would like to protect some keywords or not.
7. Choose whether you would like images, videos or both in your articles.
8. Select if you want just to build the content, export it or post it after generation.
9. Press Go
See also:
How to Create a Basic Campaign
How to Create a Campaign by Combining the Scraper and Locally Saved Files