This tutorial will show you how to work with images and videos. Whenever you are creating a campaign or working with a saved one, you will see the Advanced button next to the Images/Videos drop-down menu.

Clicking on it will show you the window where you can tweak the default settings.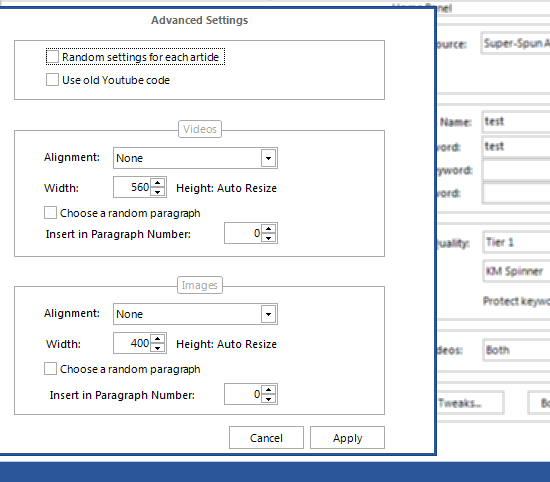 1. In the Image/Video Settings window customize the type of media you would like in your articles, the alignment and the position inside the content.
2. Select whether you would like KontentMachine to use random settings for each article or you would like to define your own.
3. Press Apply
5. Continue with your campaign